Welcome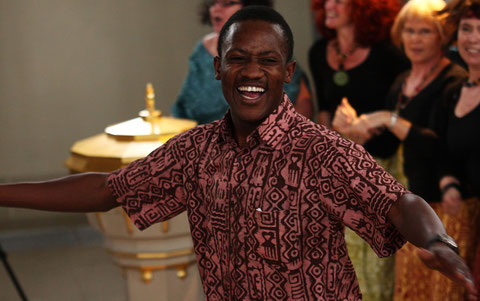 Conductor and co-founder of Lesedi Show Choir (South Africa)

Guest conductor of Akoo Show Choir (Ghana)

A charismatic conductor, singer and dancer with extraordinary interpersonal and intercultural skills
Thabang Mokoena attracts the most talented young people in his home township Ratanda (Gauteng). They sing, dance and drum in a spirit of togetherness. For them, Thabang is a role model showing them a positive way to life through music. For his choirs he collects traditional songs, dances, rhythms and rearranges them, develops new choreographies, so that they can express themselves in a unique way.
Mokoena is eager to learn from old and new cultures. He travels extensively within Africa and to Europe, always with an open mind and a passion for cultural diversity.
HLANGANANI MA AFRICA
HLANGANANI MA AFRICA 
music fest at Ratanda heideiberg on the 6 May 2017 was a succesful project indeed.
Much appriciated for the love and support❤