Umoya Munye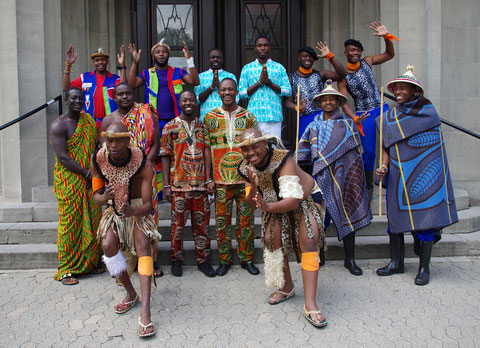 In May 2013 eight members of Lesedi Show Choir participated in the Pan-African project Umoya Munye (One Spirit) together with six members of the Ghanaian Akoo Show Choir. Umoya Munye is a project sponsored by the Goethe Institute and German Ministry of Foreign Affairs as well as the City of Heidelberg (Germany). Its objective is to bring up to four African nations on stages in Africa and Europe. 
The first Umoya Munye concert tour took place in Southern Germany where 14 concerts were held, it ended with the participation of this Pan-African project choir at the International Choral Festival in Oetigheim (Baden/Germany).
The second Umoya Munye concert tour brought Thabang Mokeona and Akoo Show Choir from Ghana back to Europe on a concert tour through Germany and Switzerland in 2014. This tour was prepared by a workshop in Ghana with a focus on dance and choreography. The Swiss-German tour in September 2014 gave the best of true African spirit to enthousiastic audiences and laid a promising ground for the continuation of this Pan-African project.